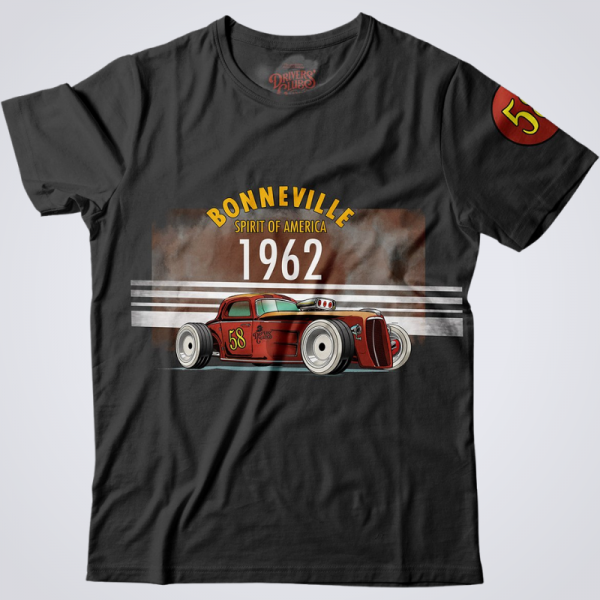  
Bonneville t-shirt
Nos tee-shirts sont des vêtements 100% coton. Tous les dessins sont des œuvres originales d'artistes ayant collaboré à notre collection.
Les impressions sont faites à la main selon le principe de la sérigraphie.
Tee-shirt supersoft prewashed 190 gr.
Pour assurer un entretien optimal et conserver votre vêtement dans le temps, nous vous conseillons de laver votre tee-shirt à 30° et de ne pas utiliser de sèche-linge.
Il est préférable de le laver et le repasser à l'envers en prenant soin de protéger les différents marquages de la source de chaleur.
Description
Our shirts are 100% cotton clothing.All drawings are original works by artists who have collaborated in our collection.
Prints are handmade according to the principle of serigraphy.
Supersoft prewashed shirt 190 gr.
To ensure optimal maintenance and keep your garment in time, we recommend washing your shirt at 30° and not using dryer.
It is best to wash it and iron it backwards by taking care to protect the different markings of the heat source.
You might also like